A day at Oasis is an entirely different experience altogether. The Picturesque site and blossoming green environment makes the campus Pollution free.The campus which is spread over 10acres of lush green land has more than 1000 Saplings .The School can be easily reached by public transportation .We have a well ventilated school structure with safe and hygienic indoors and outdoors.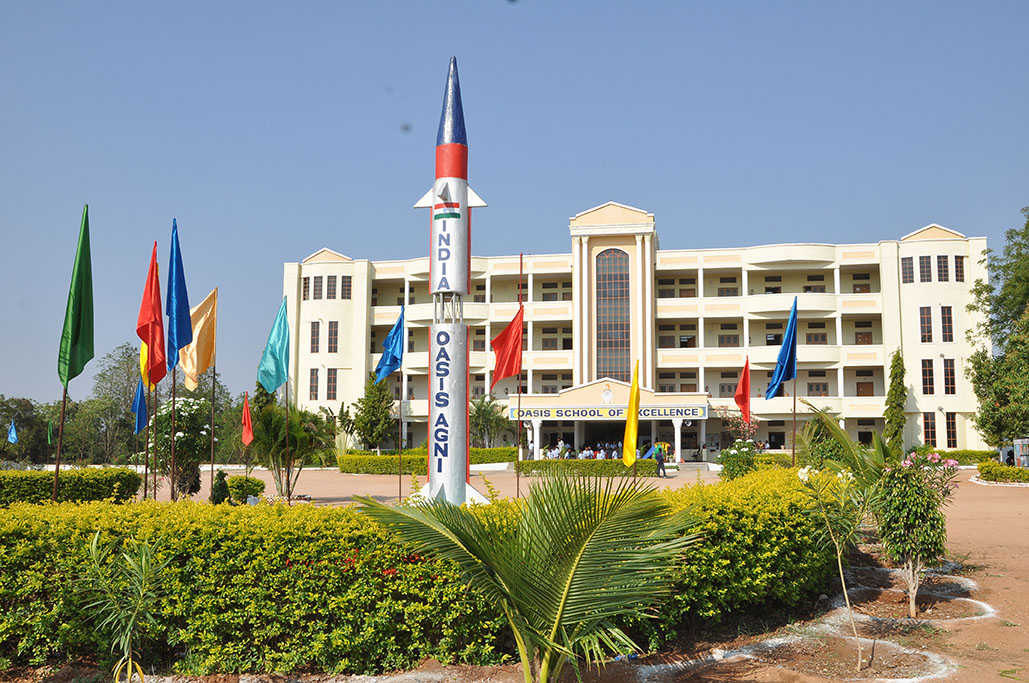 The lush green campus is not only inviting but also soothing to the eyes. Having taken the oath of the people's President of India, Dr. A.P.J Abdul Kalam, that "each one plant ten saplings and ensure their growth through constant care", we have encouraged our students to implement the oath by planting saplings. The entire campus has become eco-friendly and a source of great joy to the students who enjoy while studying. Oasis School campus has indeed become a green world on the Earth.
Most of the evergreen perennials are planted by tiny hands during "Vanamahothsav" celebrations or any landmark celebrations like birthdays and anniversaries. Besides the aspect of planting, nurturing of the plants has literally borne fruit with a beautiful arcade of shade and fruit bearing trees. The more recent "Haritha Haram" initiated by the Government of Telangana has seen a fresh spate of planting. Apart from coconut, mango, neem, Anjeer, gooseberry and Ashoka trees, a variety of hedge plants like henna and garden plants like rose, jasmine, hibiscus ,allovera etc.