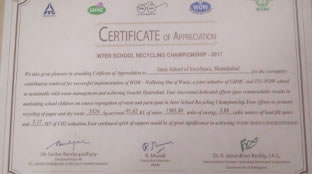 CCA's are offered to children as a way to make learning more fun. It gives them a break from usual school work to go and do something that they enjoy doing. It is an opportunity for children to socialise and communicate in English.
At Oasis there are a wide variety of CCA's on offer:
Art and craft: This gives the children an opportunity to be creative with art. Students will create paintings, models and many varieties of art works.
Drawing:
Children will learn new drawing techniques.
Book Club/ Reading:
This ECA allows children to improve their reading skills and doing this in a friendly, helpful environment.
Chess:
This club allows children to learn how to play chess.
Foot Ball, Basket Ball ,Handball ,Softball, Hockey ,Throw ball, Volley Ball ,Floor Ball, Rugby, Cricket : These games give Students the opportunity to interact with each other and learn a competitive sport. Coaches teach the skills to play.
Badminton:
Teaching children the skills to play badminton.
Martial Arts:
Karate, Taekwando, Young Modo ,Boxing, Kung fu, reap many benefits in several areas of life.
Traditional Games :
Playing Kho-Kho, Kabbadi, Skipping builds Life Skills pass on our heritage and Bridges the Generations.
Board Games:
Children are given the opportunity to be creative and invent their own board games. They will also learn how to play many different types of board games.
Music:
Music pieces are as complex and varied as life itself. Music inspires thought, reflection and emotion-- much like human relations do. Rhythm and tone simulate moods-- such as joy, sorrow or anger. Music relates to us the stories of human experience. It allows a human being to take dry, boring, and often difficult techniques and use them to create emotion.
Dance:
It develop physical fitness, appreciation of the body, concern for sound health practices, and effective stress management approaches .
Dance is to express not to impress
Drama:
This gives the children opportunities to act in front of others and increasing their self confidence.
News letter:
In the CCA children learn how to create a newsletter by using the computer and writing little articles about things that are happening in the school.
Magazine:
This CCA will allow children to put together pieces of work such as poems, art works and stories into a magazine.